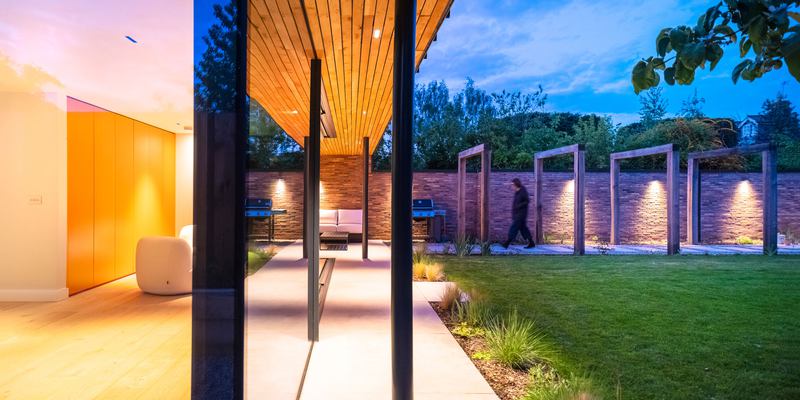 Garden room and yoga studio
Cambridgeshire
Our clients made contact during lockdown and asked us to look at options for creating a garden room that would cater for the whole family's' needs.
As we all know, work life balances altered drastically during the 1st and successive lockdowns and as this family found themselves spending much more time together, they felt the need for a room to relax, do yoga, a space for teenagers to entertain.
They were very keen to have a very minimal palette of materials, with as much glazing as possible. We agreed on a smaller format Petersen brick, which was also used to rebuild the boundary wall and so create an implied link to the existing house.
The result is simple but effective and meets the different requirements of the whole family.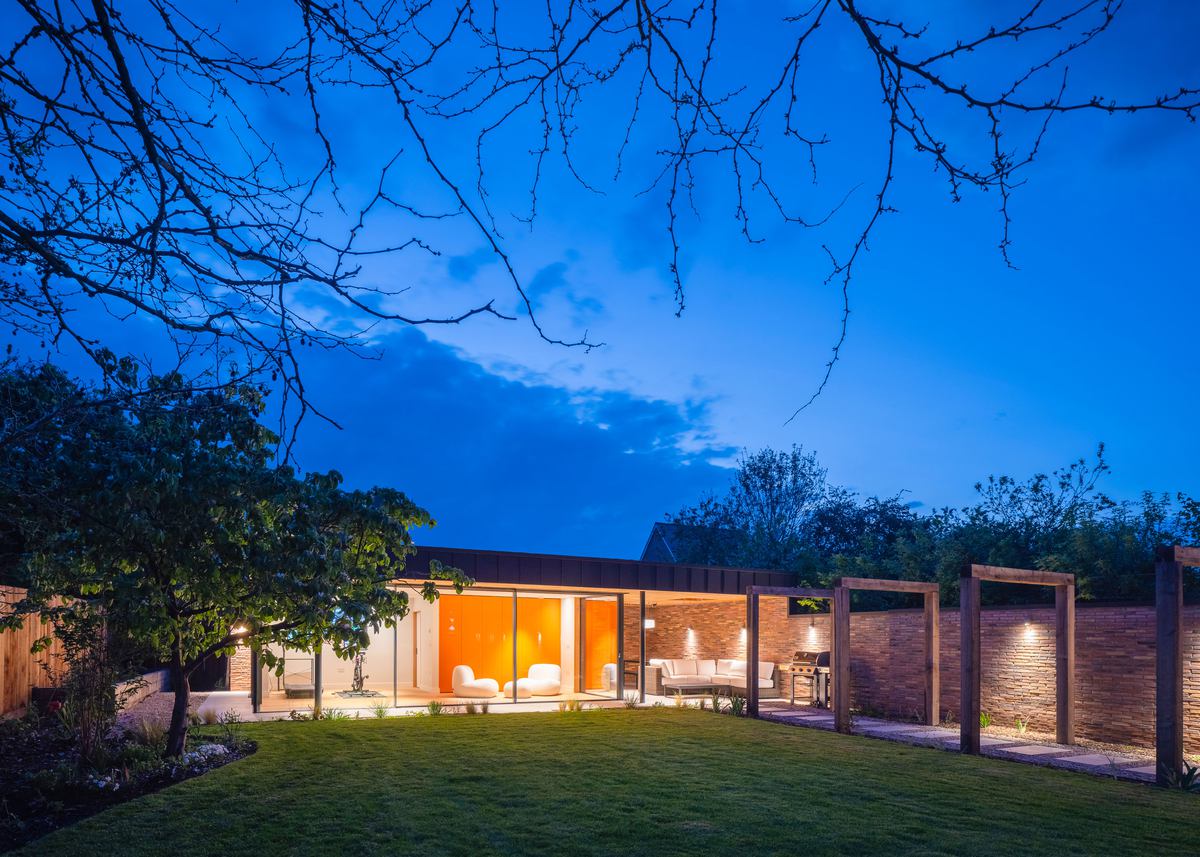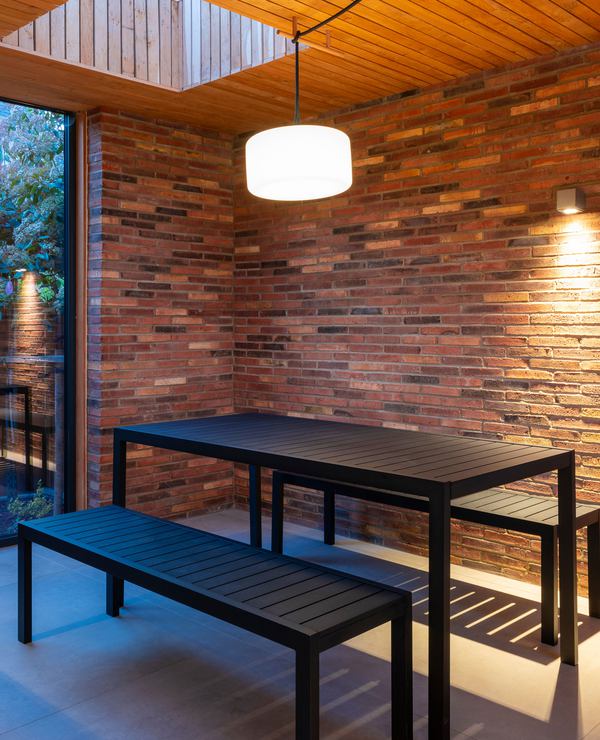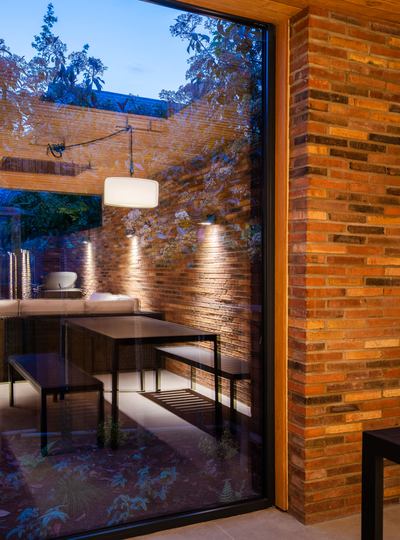 Tony precisely understood what we were trying to create. She was fantastic all the way through the project. We loved her initial ideas and response to our brief, it was clear she listened carefully to what we were trying to achieve and she helped us throughout the whole process. We love the final outcome, its exactly what we wanted and always gets a great reaction from friends and family who visit!
Home owner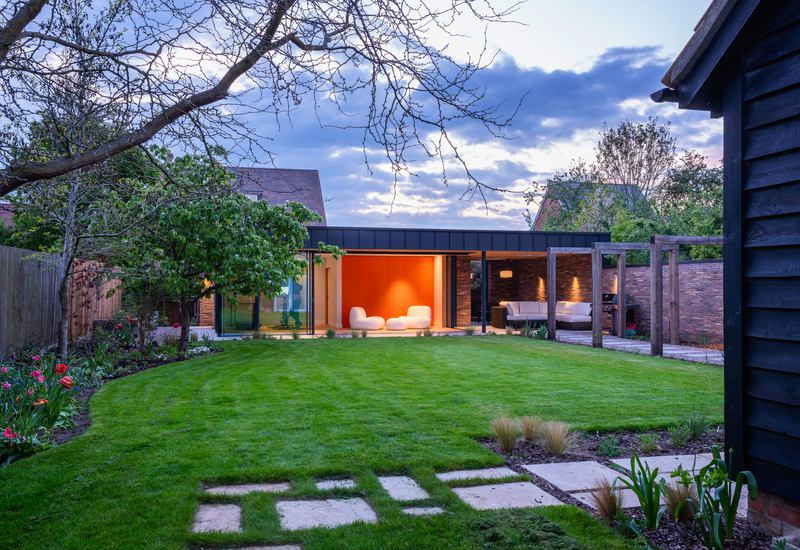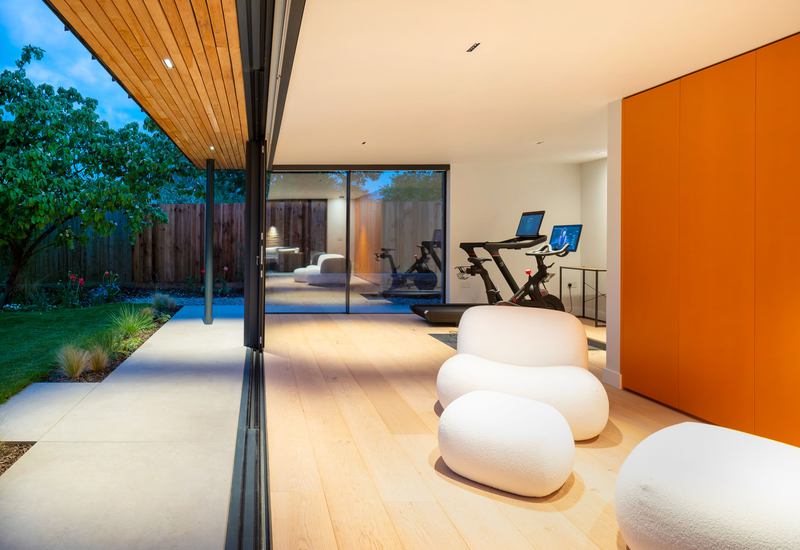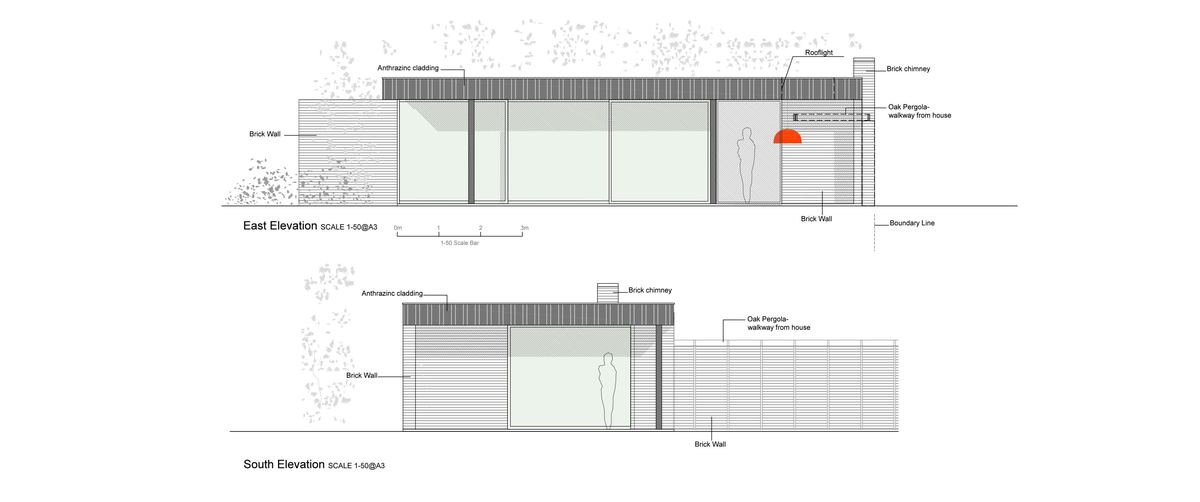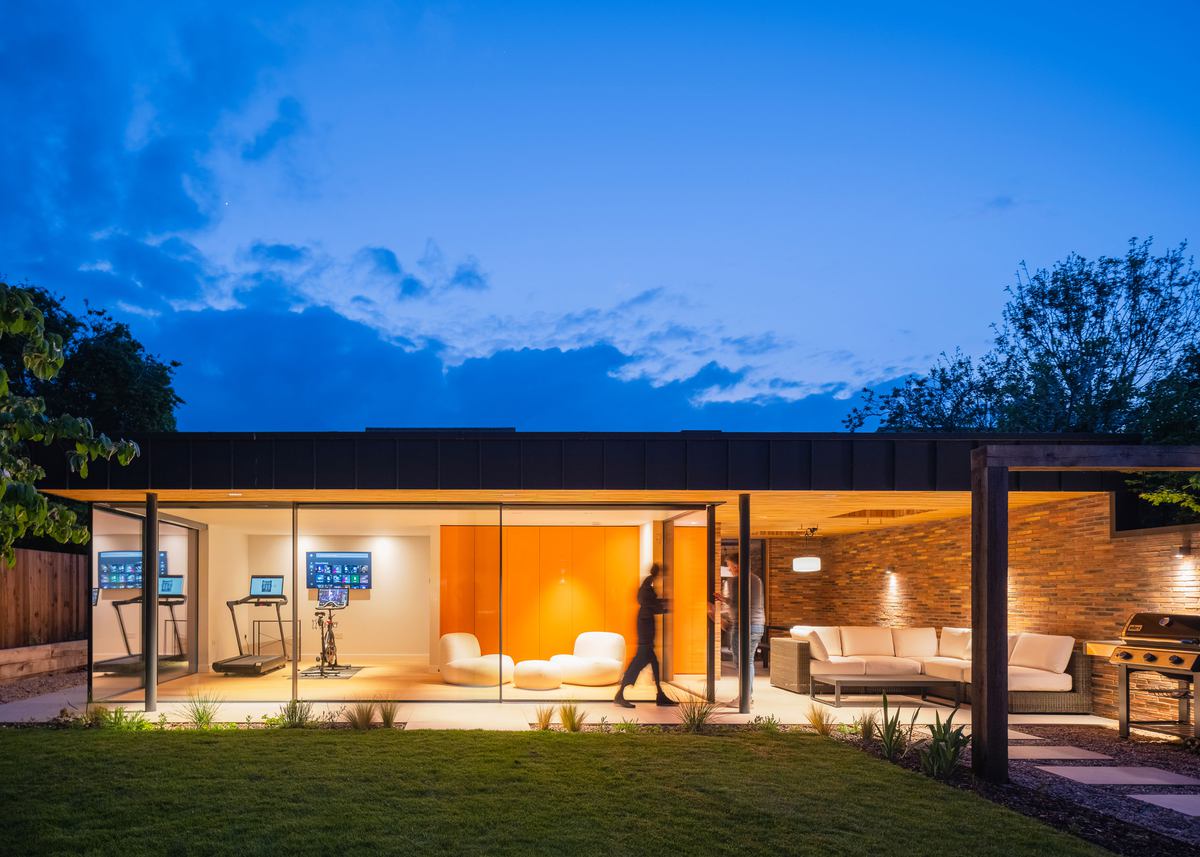 A brilliant eye for design, clear communication and building trust are key strengths of Toni's - we really enjoyed working with her throughout the process. She was responsive, open, helpful and fun to work with. She was also great at dealing with planning issues, and communication with our builder was always smooth and constructive. We would love to work with Toni again and would unreservedly recommend her and her work to anyone!
Home owner